A Winning Proposition
The quality of the voluntary benefits you offer your employees reflects the quality of you as an organization. Rental Perks does not disappoint, by delivering a cherished employee perk that yields dividends back to host companies in the form of goodwill and retention.

Easy To Implement
Ready to launch within 24 hours. Fill out the form below and Rental Perks creates a unique link for your company and can customize the site with your company logo. We send you a one-page launch flyer with your Rental Perks weblink and brief program copy to get started. That's it!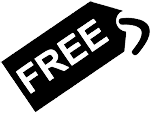 100% No Cost
Retail Perks is Free! There is NO cost, obligation or hidden fees to companies or employees. There is NO required agreement or minimum use.

Highly Requested
Car Rental is the #1 most requested employee discount & perk. Rental Perks is the leader in this important niche and we connect employees with exclusive discounts ALL major (and minor) brands.

Dedicated Service
Operated and managed entirely by our trained professionals, Rental Perks is designed to be no strain on HR. We provide full customer service for all employee inquiries and troubleshooting via email; HR can forward employee inquiries directly to your dedicated Rental Perks account manager.